It's hard to tell just where campus ends and the city begins. Everything between the seagrass of the Atlantic Ocean and the sawgrass of the Everglades will be your classroom. You'll need the traditional 3:05 p.m. cafecito to keep up with our high-energy city.
Take Your Pick
2

national parks: Everglades National Park & Biscayne National

16

beaches

12

museums

5

professional sports teams

45

consulates

6

fortune 500 companies

3

international arts & culture festivals

20

global headquarters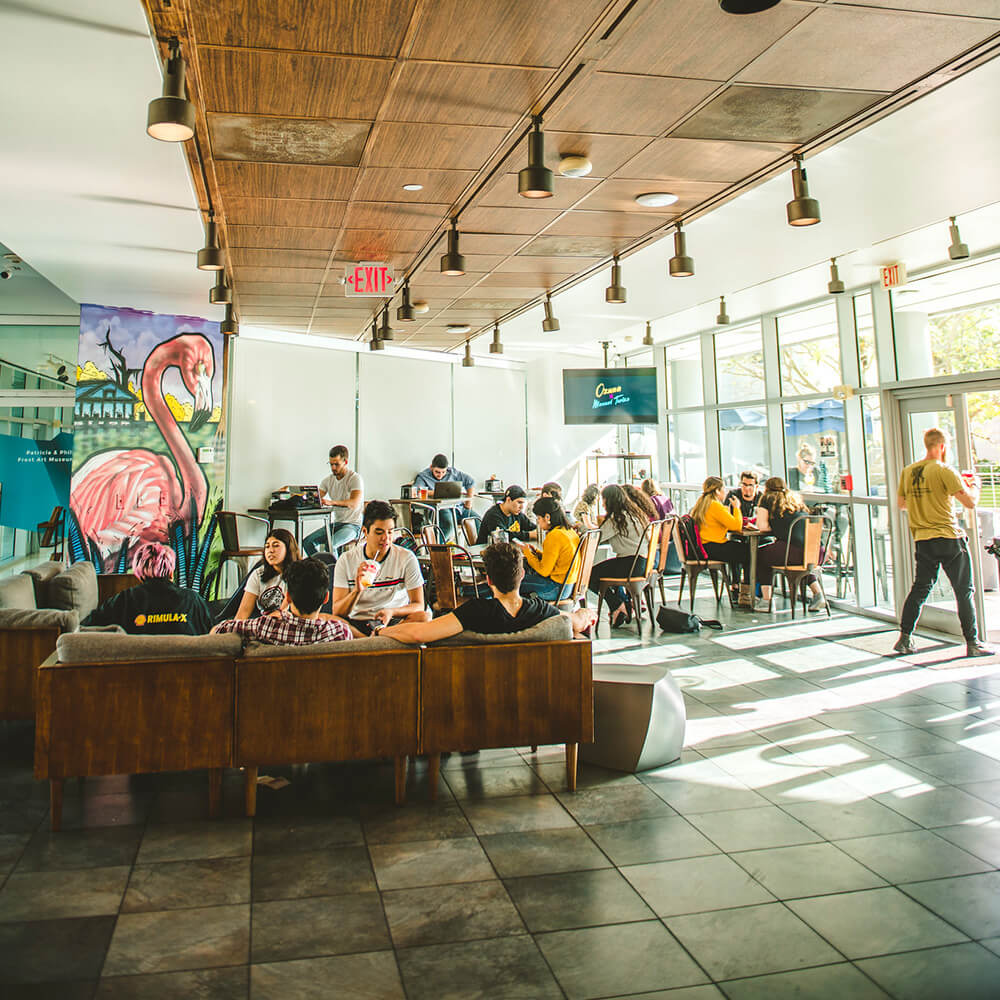 Dale!
Miami's rich cultural diversity makes it an ideal place to expand your horizons and immerse yourself in different cultures. It's not uncommon to hear conversations in multiple languages while exploring the city. The international melting pot boasts a myriad of multicultural cuisine options, diverse music and culture.
Things to do in Miami
Miami earns its well-deserved reputation as a destination for arts and culture through its endless arts festivals, shows, iconic architecture and much more.
No matter what mood you're in, Miami always has something fun and exciting to do.
Sun, sand and surf
Miami boasts 248 days of sunshine year-round, and average temperatures of 70° degrees in the winter. Prepare to indulge in perfect beach weather and explore all of the beautiful outdoor attractions and activities Miami offers.
Industry connections
Miami's tropical breezes attract more than just tourists.
Miami is a business hub for emerging markets around the world, specifically for Latin America, and FIU is at the center of it all.
Miami's international recognition as a hub for tourism and hospitality has been anchored by PortMiami, known as the "Cruise Capital of the World."
In 2021, Forbes placed Miami ahead of rivals like New York City and Austin as an emerging technology hub. That means lots of opportunities for jobs and internships.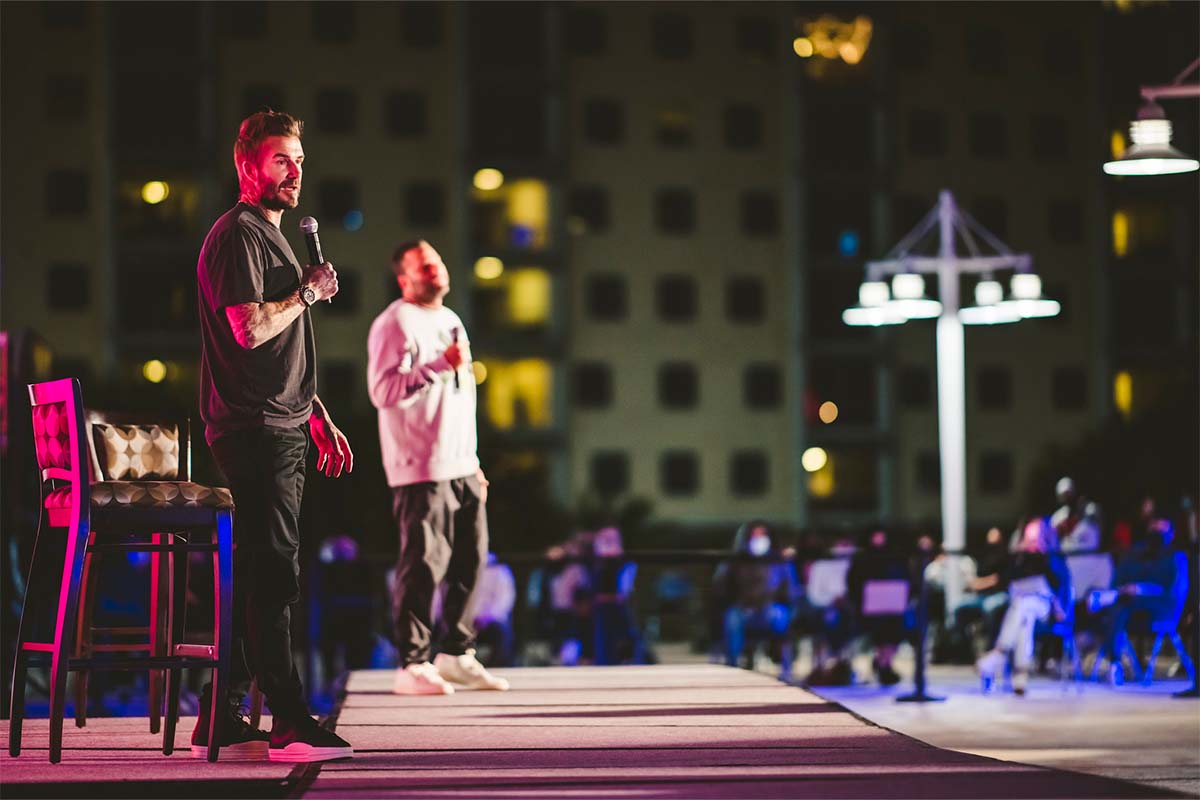 Every single place where there is a top innovation hub, there is a world-class research institution. So to have a world-class research institution like FIU here, they're providing the seeds of innovation.

—Jaret L. Davis, past-chair of The Beacon Council, Miami-Dade's economic development organization
Modesto A. Maidique Campus

Our sprawling main campus is a tropical oasis with a downtown feel that rivals any small city. It's one of our seven locations around South Florida.

Biscayne Bay Campus

This waterfront campus sits right on Biscayne Bay, offering unique adventure recreation and one-of-a-kind access to Florida's aquatic ecosystem. It's home to marine biology, journalism, communications, hospitality, our renowned creative writing program and more.